EXECUTIVE
Howard A. Rosenblum
Chief Executive Officer
Howard A. Rosenblum started as the Chief Executive Officer of the NAD in April 2011 and also serves as an ex officio member of the NAD Board of Directors. He comes to the NAD after 22 years as a lawyer, focusing his practice on disability rights and special education law. For 9 years, he was a Senior Attorney at Equip for Equality, the Protection & Advocacy entity for Illinois. The previous ten years, he worked as an associate at Monahan & Cohen, and briefly as a legal counsel at Access Living, the center for independent living in Chicago. In 1997, he founded the Midwest Center on Law and the Deaf, and served as Board Chair until 2011. In 2010 and again in 2014, President Barack Obama appointed Mr. Rosenblum to serve on the United States Access Board. Mr. Rosenblum has a Bachelor of Science degree in computer engineering from the University of Arizona and a Juris Doctor degree from the Illinois Institute of Technology Chicago-Kent College of Law. Born and raised in Chicago, Rosenblum is a diehard fan of Chicago sports teams. He also enjoys traveling the world to meet deaf people in other countries and learning their sign languages.
LAW AND ADVOCACY CENTER
Marc P. Charmatz
Staff Attorney (part-time)
The longest serving staff member, Marc Charmatz started work at the NAD in 1977. He is renowned throughout the disability community for taking part in several landmark cases and legal actions on behalf of the deaf and hard of hearing community. Charmatz is a graduate of New York University (B.A.) and the Northwestern University School of Law. From 1977 until 2002, he served as the director of the NAD Law and Advocacy Center (LAC). In 2002, Marc stepped down to work as an NAD senior attorney on a part-time basis. He currently is an adjunct professor of Law at the University of Maryland Law School, where he teaches the Civil Rights of Individuals with Disabilities Clinic. Marc answers numerous email and telephone/TTY messages from individuals who have questions about legal issues and provides information to enable deaf and hard of hearing individuals, encouraging them to become advocates on the issues they are concerned about. He sums up his experiences this way: "I truly believe that I have had one of the most interesting public interest careers serving deaf and hard of hearing individuals." In his free time, Marc collects sports cards – baseball, football, and basketball, and enjoys going to flea markets and yard sales.
Debra Patkin
Staff Attorney
Debra Patkin is a staff attorney with the NAD. Her job duties include litigating civil-rights cases, advocating on behalf of the deaf and hard of hearing community, handling consumer inquiries regarding legal issues, and outreach/education. Prior to joining the NAD, she worked as a litigation attorney at the Disability Rights Legal Center in Los Angeles, California. Debra received her J.D. from the UCLA School of Law. She also has a M.A. in Linguistics from Gallaudet University and a B.S. in Psychology from R.I.T. She juggles her legal job with her another job – being a mother. In her spare time, she enjoys rooting for Boston sports teams and doing outdoor activities such as hiking and biking.
Caroline Jackson
Staff Attorney
Caroline Jackson is a staff attorney with the NAD. She focuses primarily on civil rights litigation, filed on behalf of deaf and hard of hearing individuals, to enforce the Americans with Disabilities Act and the Rehabilitation Act. Prior to becoming an attorney, Caroline worked as an interpreter in New York City where she also taught reading and writing in the Program for Deaf Adults at LaGuardia Community College. Caroline holds a B.A. in linguistics from Harvard University, an M.A. in education policy from the Stanford Graduate School of Education, a J.D. from Stanford Law School, and the National Interpreter Certification (NIC). Following law school, Caroline clerked for the Hon. R. Guy Cole, Jr., Chief Judge of the Sixth Circuit Court of Appeals. Caroline enjoys music and theater, especially opera, big-band jazz, and musicals.
Zainab Alkebsi
Policy Counsel
Zainab Alkebsi is the Policy Counsel at the National Association of the Deaf (NAD). She is responsible for providing analysis, recommendations, and counsel to the NAD on policy issues affecting people who are deaf, hard of hearing, and deafblind. Prior to joining the NAD, she served as Deputy Director at the Maryland Governor's Office of the Deaf and Hard of Hearing where she coordinated the office's legislative and policy efforts. Licensed to practice law in Maryland, she is also a member of the American Bar Association and the Maryland State Bar Association. She received her J.D. from the University of Baltimore School of Law. She also has a B.A. in Political Science from University of Maryland, Baltimore County (UMBC). Zainab is excited to come full-circle in her path as a Deaf attorney since her very first policy internship was at the NAD! Born and raised in the D.C. area, she enjoys rooting for D.C. sports teams. She also enjoys reading historical non-fiction in her spare time.
Anna Bitencourt
Staff Attorney
Anna Bitencourt is a staff attorney with the NAD. As litigator and intake specialist, her duties include handling inquiries from consumers seeking legal or advocacy assistance and engaging in litigation and administrative advocacy on behalf of the deaf and hard of hearing community. Prior to joining the NAD, she was an associate attorney for Dansie & Dansie, LLP representing clients in a variety of civil and criminal matters before administrative agencies, and state and federal judges and juries. Anna is a graduate of University of Maryland College Park (B.S.) and the Catholic University of America Columbus School of Law (J.D.). While in law school, Anna served as Senior Note and Comment Editor of the Journal of Contemporary Health Law and Policy. Her Note, "Tripping over TRIPS and the Global HIV/AIDS Epidemic: Legislation and Political Decisions in Brazil and the United States", was published in the same Journal. Anna also served as judicial intern to Special Master Golkiewicz of the United States Court of Federal Claims. Anna was born in Brazil to an Italian family and is a polyglot and self-professed linguaphile. In her spare time, she dances and practices yoga and enjoys outdoor sports such as hiking, running, and climbing. She loves theatre and performed with National Theatre of the Deaf in a national tour. Anna also loves to read and travel, especially to Brazil and Italy to visit her family.
Tawny Holmes
Education Policy Counsel
Tawny Holmes was an Equal Justice Works Fellow Sponsored by Morgan, Lewis & Bockius LLP. For her fellowship, she spent two years as a staff attorney at the NAD, focusing on the legal rights of deaf children to an equal education including training and education for parents.  Tawny graduated from the University of Baltimore Law school and during law school, she was a family educator at the Maryland School for the Deaf-Columbia. Before that, she earned her M.A. in Deaf Education and bachelors' degrees in Deaf Studies/Sociology from Gallaudet University and gained experience in teaching all grade levels at the National Laurent Clerc Center. Tawny grew up in the South with a third-generation Deaf family in south Florida and graduated from the Alabama School for the Deaf. Tawny is passionate about volunteering, and has done so for NAD for over 15 years, starting with her days as a Jr. NAD leader and includes her time as the Youth Strategy Team Chair from 2008-2012. She is also the proud godmother of Avant and Leilani, who currently attend the Illinois School for the Deaf.
Kim Bianco Majeri
State Legislative Affairs Coordinator
She holds an M.B.A. degree from North Park University with an emphasis in Nonprofit Management and a master's degree from New York University. With this education and over 20 years of experience in nonprofit and corporate settings, advocacy has always been a core principle of her work. Recent events have revealed the need to increase legislative advocacy skills within our community especially with respect to educating legislative officials on the needs and rights of deaf and hard of hearing adults and children. Kim is excited to fill this role of State Legislative Affairs Coordinator with the NAD and work with all states!
COMMUNICATIONS
Lizzie Sorkin
Director of Communications
Before arriving at the NAD in 2013, Lizzie worked at Gallaudet University for five years, first as a Digital Video Specialist and then as a Video Senior Producer. She has also served in a volunteer capacity as Communications Director for the Global Reach Out Initiative, a nonprofit organization dedicated to creating a sustainable community of deaf advocates through the establishment of peer-to-peer cross-cultural programs in developing countries. She has a Bachelor's degree from the School of Film and Animation at the Rochester Institute of Technology and a Master's Degree from the Administration and Supervision at Gallaudet University. Born and raised in California, Lizzie never misses out an opportunity to grab a bite at In-N-Out when traveling out west! She is a former deaflympian for the US Deaf Women's National Soccer team (Australia, 2005). Her pups, Nico and Pendo, keep her heart warm and they enjoy road trips when possible.
Bethany Weiner
Social Media Specialist
Before starting as the Social Media Specialist for the NAD, Bethany was an intern during the summer in 2015. In 2016, she supported the NAD by working part-time as a Front Desk Receptionist. Her favorite duties at the NAD include making time lapse and stop motion videos to post on social media. Bethany has a Bachelor's Degree in Psychology and most of the time you can find her making pizzas at her other job or cuddling with cats while she watches TV.
Andy Foster
Web Support
Andy is responsible for the maintenance and development of websites for the NAD. Currently he works at the Indiana University School of Medicine. Prior to that he was a web developer at National Technical Institute of the Deaf. Additionally he worked for five years at the University of Vermont where he was responsible for the Continuing Education website. He received a bachelor's degree in Criminal Justice from the Rochester Institute of Technology and a master's degree in Deaf Education from Illinois State University. He currently resides in Indiana.
MEMBERSHIP
Donna Morris
Member and Donor Relations Specialist
Donna Morris has been with the NAD since 1980. She is the advertising and sales specialist for the NADmag. Her other responsibilities include managing the NAD Bookstore, assisting with member and donor duties, and organizing the exhibit hall during NAD conferences. She enjoys vacations in New York, reading, and spending time with her teenage son and family.
Ron Nomeland
Member and Donor Relations Assistant (part-time)
After retiring as professor and department chair from Gallaudet University in 1996, Ron Nomeland worked full time at the NAD from 1999 through 2005 as membership coordinator. At present he works part time, usually one day a week in the membership department. A native of Minnesota, Ron graduated from Gallaudet University in 1958 and received his doctorate from Syracuse University in 1973. He is a board member of Deaf Seniors of America. He also volunteers with various organizations and just took up golf, although late in life. He and his wife enjoy national and international travel. Becoming a grandfather for the first time recently, he is fascinated by the antics of his granddaughter.
YOUTH LEADERSHIP
Allie Rice
Director of Youth Programs
Allie Rice, a returned Peace Corps volunteer and a staunch deaf advocacy educator, is very involved with deaf youth in various countries such as Japan, India, and Kenya. She graduated with a bachelor of science degree in professional and technical communications from Rochester Institute of Technology in May 2002. As a Peace Corps volunteer in Kenya from 2006 to 2008, she focused on improving the quality of education and resources for underprivileged deaf children, young adults, and parents. Prior to and after her volunteer service overseas, she worked with Anthropologie, a high volume clothing store, as a sales specialist and department manager. A Los Angeles, California native, she has always been fascinated by unique places, different cultures, and foreign sign languages. In addition, she is fluent in Kenyan Sign Language and enjoys reading, writing short stories, cooking, going to a local farmers' market, and traveling.
FINANCE
Thomas Wells
Director
Tom Wells has worked in the Business Office of the NAD since 1996. He started as an Accountant and worked his way up to Director of Finance. In his current position Tom is responsible for the overall financial operations of the NAD. He graduated from Gallaudet University with a bachelor of science degree in accounting and in his free time enjoys playing soccer, golf, and traveling.
Michael Michner
Chief Financial officer
Michael Michner started as a part-time Chief Financial Officer (CFO) for the NAD in 2010 after being elected as a board treasurer (a two year term which was completed in 2012). Michner graduated from California State University, Northridge, in 1982 and received his Certificate Public Accountant (CPA) license in 1986. Michner has worked in numerous non-profit organizations for over 30 years as a CPA consultant.
DESCRIBED AND CAPTIONED MEDIA PROGRAM (DCMP)
Jason Stark
Director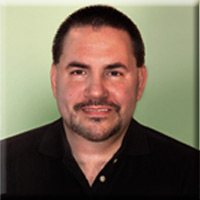 Jason Stark joined the NAD shortly after it won the first grant award in 1991. His experiences have included the administration of staff in as many as 58 media libraries across the United States. He has also been responsible for computer and Internet operations resulting in first-ever advancements in accessible media delivery and retrieval. One example of such is the decade-old, yet-to-be emulated Internet-based media cataloging, classifying, and scheduling system to meet the needs of persons who are sensory disabled, their families, and the professionals who work with them. His management skills resulted in the federally funded Described and Captioned Media Program (DCMP) being dubbed the "Netflix of education." Additional pioneering accomplishments include his planning and design of systems that delivered the first streaming of captioned classic movies as well as the first provision of a free-loan service of streamed captioned and described educational media. Two degrees from the University of South Carolina in business administration and information systems management were the foundation for the development of his innovative technology leadership that not only resulted in government savings of millions of dollars over the past twenty years, but also brought significant improvements in multimedia access and expansion of services to disabled children in the U.S. For two decades he has been immersed in Web site accessibility issues, consulting with programs across the country in a mutual quest for equal access.
CONFERENCE
Angela Ellman
Conference
Angela plans, coordinates, and executes the Biennial NAD Conferences and the NAD Leadership Training Conferences. In addition to working with the NAD, she coordinates the annual conferences for the National Council on Independent Living (NCIL) for the past several years. She has a BS in Business Administration and has a goal to obtain her MA some day. She currently resides in Sioux Falls, South Dakota with her fiancé and two young KODAs. She spends her free time gardening, painting, reading, traveling, and snowboarding. She especially enjoys spending quality time with her family by taking her kids to the water park, museums, movies, and the zoo!