Melissa S. Draganac-Hawk
President
2016-2018
Melissa Draganac-Hawk (Pennsylvania), a first-generation American of deaf immigrant Peruvian parents, received a master's degree in Linguistics and two bachelor's degrees in Theater Production & Performance and American Sign Language from Gallaudet University. Currently, she is the Principal of Early Childhood Education at the Pennsylvania School for the Deaf and an adjunct professor of American Sign Language at the University of Pennsylvania.
Involved in the deaf community, Melissa was the president of the National Council of Hispano Deaf and Hard of Hearing, and was the Executive Director of Deaf Women United. Melissa has been involved with the NAD throughout her life in various capacities: as a youth, she participated in the Junior NAD and the Youth Leadership Camp, and as an adult she directed the Miss Deaf America Finals in 2002 and 2008. She has been an NAD member since 1988, focusing on issues affecting youth and diversity. In her free time, she enjoys being with her husband, Sam, and son, Etzio.
Email Melissa (select "Board of Directors" in the Area of Interest and add her name in the comment box).
Joshua Beckman
Vice President
2016-2018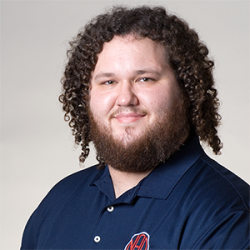 Joshua Beckman, a New Jersey man, grew up with deaf parents and a deaf brother. He experienced different education backgrounds — a deaf program, a mainstreamed program, and he also attended a deaf school where he eventually graduated from, the New Jersey School for the Deaf (NJSD). Afterwards, he went to Gallaudet University and graduated with a Bachelor's in Deaf Studies in May 2011. Joshua has been very involved with the NAD since his early youth years. First as a young camper at the NAD's own Youth Leadership Camp in 2003. Inspired by YLC, he helped re-establish the NJSD Jr. NAD chapter after it was inactive for over 10 years and served in its administration. Joshua received the Youth Service Award in 2004. He also enjoyed being the Business Manager and Administrative Assistant for the Youth Leadership Camp from 2007 to 2011. During his stint at YLC, Joshua recieved the Most Dedicated Award in 2009. He recently obtained his Master's in Sign Language Education at Gallaudet University. Joshua is very passionate about deaf history and enjoys every learning moment; there are so many different and captivating stories that have changed the course of the deaf community today.
Email Joshua (select "Board of Directors" in the Area of Interest and add his name in the comment box).
Jenny Buechner
Secretary
2016-2018
Jenny Buechner hails from Madison, Wisconsin. She graduated from the Wisconsin School for the Deaf in 1998 and from Gallaudet University in 2002 with a degree in Social Work. Jenny currently works with Hamilton Relay as the Product Manager and oversees its Deaf Culture Training program for relay operators. Jenny served as the President of the Wisconsin Association of the Deaf (WAD) from 2009 through 2013, tripling its membership and greatly expanded its fiscal assets. As President, Jenny created several Public Service Announcement videos for the only domestic violence agency that serves deaf and hard of hearing individuals in Wisconsin. She continues to support WAD through fundraising and legislative committees. Since 2010, she has chaired the NAD State Association and Affiliates Committee, helping the NAD understand the needs of the state associations as well as providing support to state associations. The local deaf community is very important to Jenny and she finds time to help out with the Madison Association of the Deaf by volunteering her time with various activities and events hosted by the club. Jenny enjoys spending what remains of her free time with her 11 year old deaf Jack Russell Terrier, Jaxon.
Email Jenny (select "Board of Directors" in the Area of Interest and add her name in the comment box).
Philippe Montalette
Treasurer
2016-2018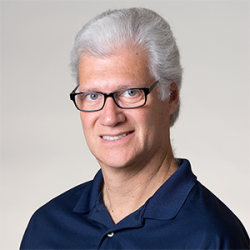 Philippe Montalette of Utah is a data analyst for Sorenson Communications and has been with the company for over 8 years. He earned a Bachelor of Science degree in Information Technology from the University of Phoenix. He is currently president of the Utah Association of the Deaf (UAD). Montalette's passion is working with and raising funds for various local non-profit organizations like UAD and Sego Lily Center for the Abused Deaf. He strongly believes in partnerships with different organizations. He has enjoyed hosting ASL Films movies in Salt Lake City and St. George for the few years. Montalette, who was born in Paris, France and spent his childhood in New York City and London, England, enjoys traveling, hiking and spending time with his family. Montalette is married to Yvonne; who he met during the early 1980s at NTID and they have three adult children.
Email Philippe (select "Board of Directors" in the Area of Interest and add his name in the comment box).
Alicia Lane-Outlaw
Appointed
2016-2018
A Deaf business owner, Alicia Lane-Outlaw is president of AllOut Marketing, which connects unique communities with a comprehensive portfolio of services including marketing strategy, web/print design, and online marketing. Her nearly two decades of design and marketing experience include clients such as Bayer, Medtronic, Novartis, the State of Minnesota, American Society for Deaf Children, University of Minnesota, University of Washington, and NTID. In 2010, Alicia was recognized by the Minneapolis-St. Paul Business Journal as a Forty Under 40 honoree. A longtime community activist, Alicia has received numerous awards for her leadership. She successfully advocated for website accessibility laws in Minnesota, expanded the state's longest-running Deaf community news and events website, and spearheaded marketing efforts to launch a Deaf charter school. In addition to serving on various arts- and health-related boards, she was elected president of the Minnesota Association of Deaf Citizens and increased the association's visibility. Alicia graduated cum laude from Lenoir-Rhyne University with a bachelor's degree in biology and a visual arts minor. A St. Paul resident, she enjoys humor, the outdoors, and involvement in the local community with her wife Susan and their daughter.
Email Alicia (select "Board of Directors" in the Area of Interest and add her name in the comment box).
Meena Mann
Appointed
2016-2018
Meena Mann was born deaf and grew up in Vancouver, Canada. She is the only deaf member in a hearing family. She attended Gallaudet University and earned her BA in Psychology in 1993 and Ed.S. in Change Leadership in 2010. In 1996, she earned her MA degree in Deaf Education from McDaniel College. She completed her doctorate degree in Educational Leadership program at Western Kentucky University in 2016. Her area of emphasis for her Ed.D. was Organizational Leadership. Meena has been involved in leadership-related activities including: Nashville Chapter of Tennessee Association of the Deaf in 2008; NAD Leadership Training Conference in 2008; Deaf Women's Leadership in 2009; and Gallaudet Leadership Training in 2010. Her experience includes providing consultations for local deaf organizations. Her passion is to share her expertise and knowledge in organizational leadership. Currently, Meena works as a Kentucky School for the Deaf Statewide Educational Resource on Deafness Consultant and is stationed at the Green River Regional Cooperative (GRREC).
Regional Representatives serving on the Board are spread across four Regions- Region I, II, II and IV.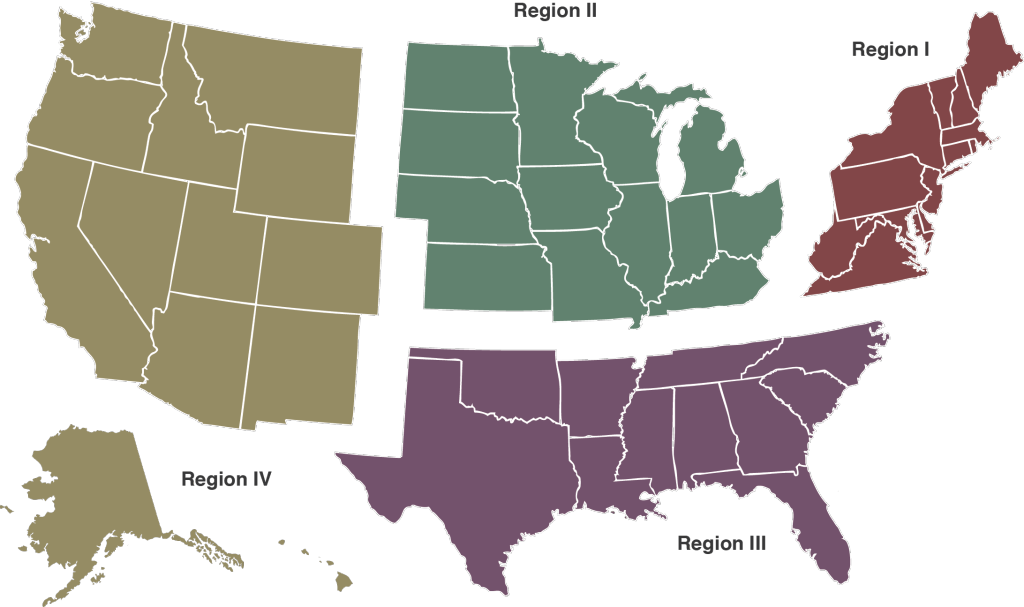 Michelle Cline
Region I Representative
2014-2018
Michelle Cline grew up in California, was exposed to different educational methodologies, and graduated from a mainstream program with other deaf students. She obtained her Bachelor's degree in Social Work from Rochester Institute of Technology and Master's in Social Work from Syracuse University. After a brief stint in Florida, Michelle has made New Jersey her home for the past 17 years, where Michelle has worked for ACCESS program, a statewide mental health program as a direct mental health clinician. She was promoted to become a manager to establish and run a residential treatment facility serving deaf and hard of hearing adolescents. Michelle has been a member of New Jersey Association for the Deaf and serving as NJAD president until 2015. Michelle has received two awards on the behalf of NJAD – State Association Excellence Award from NAD and Al B's Award from Union County College Sign Club. Michelle is also a recipient of Albert Barnabei award from NJAD. Michelle serves on different advisory boards on local, state, and national level as her passion is to continue "making a difference." Michelle is married to William and has three beautiful children together as well as two little critters, Nevaeh and Sooky.
Email Michelle (select "Board of Directors" in the Area of Interest and add her name in the comment box).
Steve Lovi
Region I Representative
2016-2020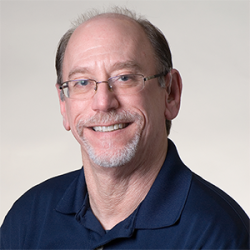 Steve Lovi, a native Chicagoan, is the owner of Deaf Outreach and Training Services (DOTS), a program development and grant writing business focused on helping non-profits grow. Prior to DOTS, Steve was the Executive Director of a non-profit agency. Steve has spent the majority of his career in non-profit management with developmental disability related agencies and independent living centers. He previously served as a Governors' appointment with the New York State Independent Living Council as well as being past board president of a local arts agency, an LGBT organization and the Empire State Association of the Deaf (ESAD). Steve received a bachelor's degree from RIT/NTID and resides in Rochester, NY where he enjoys being an active community member and sharing life with his husband, Jerry and their dog, Mily.
Email Steve (select "Board of Directors" in the Area of Interest and add his name in the comment box).
Richard McCowin
Region II Representative
2014-2018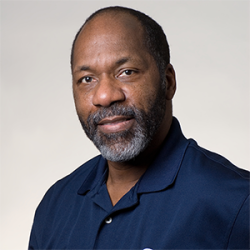 Richard D. McCowin graduated from Nebraska School for the Deaf (now closed) and Gallaudet University with a bachelor of arts degree in psychology. For over 26 years, Richard has been employed at the U.S. Postal Service in Omaha where he has been a union steward for the local American Postal Workers Union (APWU) and recognized for his many outstanding contributions on behalf of deaf and hard of hearing postal workers. For over 17 years, Richard taught ASL at Metropolitan Community College in Omaha and received awards for Teaching Excellence. Richard has been involved with NAD for 30 years as part of his lifelong passion for advocacy and community activity, and has held various positions in different organizations. He was the Vice President of National Black Deaf Advocates (NBDA) and Midwest Athletic Association of the Deaf (MAAD). Now, he is President Emeritus of the Nebraska Association of the Deaf (NeAD). He strongly believes that NAD is the true organization which preserves and protects the rights and welfare of deaf and hard of hearing Americans. In his spare time, he enjoys reading books on non-fiction and documentary issues. He has an adult daughter, Megan.
Email Richard(select "Board of Directors" in the Area of Interest and add his name in the comment box).
Linsay Darnall, Jr.
Region II Representative
2016-2020
Bio coming soon!
Holly Ketchum
Region III Representative
2016-2018
Holly Ketchum, a native of Little Rock, obtained her undergraduate degree in Psychology from the University of Arkansas at Little Rock and her master's degree in Rehabilitation Counseling from the University of Arkansas at Fayetteville.
For the past 14 yea rs, she has worked as a Vocational Rehabilitation Counselor and Services for the Deaf and Hard of Hearing (SDHH) Coordinator at Arkansas Rehabilitation Services in the Little Rock field office. As coordinator, she has the statewide responsibility of providing technical assistance, consultation, and training to VR counselors and allied professionals who serve consumers who are deaf, hard of hearing, or deaf-blind. She is also responsible for developing and managing inter-agency agreements, coordinating interagency services, and ensuring compliance with disability rights laws and policies as they relate to people who are deaf, hard of hearing, or deaf-blind. She is the chairperson for the SDHH Advisory Board. In addition to her work, she currently serves on the Advisory Council for the Telecommunication Access Program (TAP), the Arkansas Crime Victims with Disabilities, and the Advisory Board for Interpreters between Hearing Individuals and Individuals who are deaf or hard of hearing. She serves on the advisory committee for Arkansas' state Grants to Enhance Culturally Specific Services for Victims of Sexual Assault, Dating Violence and Stalking Program, which will be effective in the Fall of 2015. She has also served as an officer and board member with the Arkansas Association of the Deaf (AAD) for more than 20 years. For the past 14 years, she has taught ASL I and ASL II courses for the Interpreter Education Program at UALR. In her free time, Holly spends time with her husband, Stanley, and their daughter, Shala who attends the University of Arkansas at Little Rock. She also enjoys exercising and being an active community member.
Email Holly (select "Board of Directors" in the Area of Interest and add her name in the comment box).
Gerald "Jerry" Nelson
Region III Representative
2014-2018
Long active in community leadership and legislative advocacy efforts in his native Minnesota, the greater Washington DC area and in Florida, Jerry Nelson is currently national accounts director-corporate for Purple Communications. Jerry's professional career began in the mechanical engineering field. His love for advocacy led to several positions as executive director of nonprofit organizations serving the deaf and hard of hearing communities in MN and VA. Having accomplished his mission, he went on to teach undergraduate business/management courses at Gallaudet University. In 1992, the corporate sector beckoned – Jerry took on executive positions with MCI, Verizon and other companies focused provision of telecommunications relay and accessibility services. All the while, he has remained involved in state association advocacy efforts. He earned his bachelor's degree in mechanical engineering from the Rochester Institute of Technology where he served as president of the first NTID Student Congress, and his master's degree in education administration and supervision from the California State University at Northridge. Currently, Jerry and his wife, Nancy Bloch, reside in Jacksonville, FL where they continue to enjoy pursuit of boating and related activities.
Email Jerry (select "Board of Directors" in the Area of Interest and add his name in the comment box).
Lisa Furr
Region IV Representative
2014-2018
Lisa Furr considers herself a native of Tucson, Arizona after having lived there for most of her life.  She earned a Bachelor of Science degree in Business Administration with a minor in Entrepreneurial Studies from Gallaudet University and holds a Master's degree in Organizational Management from the University of Phoenix. Currently, she is an Account Manager for Hamilton Relay and manages seven states as well as the island of Saipan. She oversees Culture Training for all Hamilton Relay personnel. Lisa enjoys volunteering for various organizations and has served as an executive board member in the following capacities: President of the Arizona Association of the Deaf; President of Rainbow Alliance of the Deaf; Vice President and Secretary of Deaf Women United; and Chair of the Arizona Relay and Telecommunications Equipment Distribution Advisory Board.  Additionally, she served as a Commissioner on the Arizona Commission for the Deaf and Hard of Hearing Commission and participated on the Interpreter Licensure Committee. She is a strong advocate for improvingthe quality of life for deaf and hard of hearing people. In her leisure time, Lisa and her wife, Heather, enjoy hiking, traveling, snorkeling, and exploring different cultures globally, and it's a bonus if their pets can join!
Martin Price
Region IV Representative
2016-2020
Bio coming soon!
Howard A. Rosenblum
Ex Officio Member
Chief Executive Officer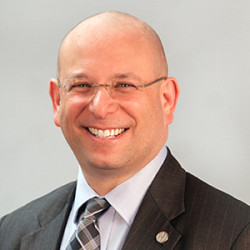 Howard A. Rosenblum started as the Chief Executive
Officer of the NAD in April 2011 and also serves as an ex officio member of the NAD Board of Directors. He comes to the NAD after 22 years as a lawyer, focusing his practice on disability rights and special education law. For 9 years, he was a Senior Attorney at Equip for Equality, the Protection & Advocacy entity for Illinois. The previous ten years, he worked as an associate at Monahan & Cohen, and briefly as a legal counsel at Access Living, the center for independent living in Chicago. In 1997, he founded the Midwest Center on Law and the Deaf, and served as Board Chair until 2011. In 2010 and again in 2014, President Barack Obama appointed Mr. Rosenblum to serve on the United States Access Board. Mr. Rosenblum has a Bachelor of Science degree in computer engineering from the University of Arizona and a Juris Doctor degree from the Illinois Institute of Technology Chicago-Kent College of Law. Born and raised in Chicago, Rosenblum is a diehard fan of Chicago sports teams. He also enjoys traveling the world to meet deaf people in other countries and learning their sign languages.
Email Howard (select "Board of Directors" in the Area of Interest and add his name in the comment box).